Schaeffler to exhibit at Future Mobility Asia 2022
Event Details
Event: Future Mobility Asia 2022
Venue: Bangkok International Trade and Exhibition Centre (BITEC), Thailand
Dates: 20 – 22 July, 2022
Time: 10:00 - 18:00 hrs.
Schaeffer Booth No.: MG09
Admission: Free of charge
Website: Future Mobility Asia 2022
Schaeffler is pleased to announce its participation as one of the exhibitors at the Future Mobility Asia 2022 conference in Bangkok, Thailand. We will be showcasing a wide range of products in e-mobility, bearings, transmission & engine systems and chassis.
Future Mobility Asia is a comprehensive showcase of all future road mobility concepts, solutions, technologies and innovations. The exhibition and summit is the central meeting point for OEMs, mobility innovators, aftermarket suppliers and technology solution providers to meet, network and drive forward the mobility transition and transformation in Asia.
Schaeffler will exhibit components and system solutions that contribute to CO2 reduction, downsizing, weight reduction, and electrification in the following areas: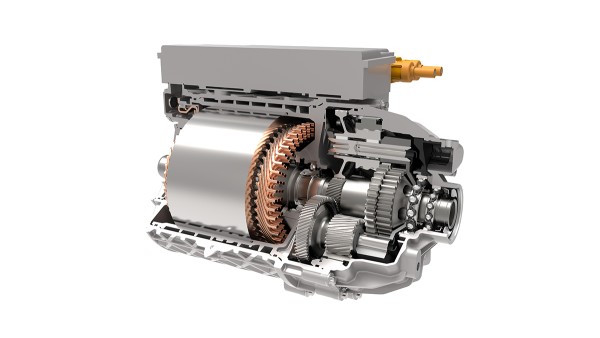 Highly integrated 3-in-1 electric axle
At the FMA 2022, Schaeffler will use its 3-in-1 electric axle, which combines the electric motor, transmission, and power electronics in one system, to demonstrate how performance electronics blend into the overall system. Signal processing and control of the drive is performed by proprietary Schaeffler software. Featuring a transmission with excellent torque density, the performance electric axle from Schaeffler makes a convincing case and is characterized, above all, by its compact dimensions, high performance density, high system efficiency, and excellent acoustic behavior. Thanks to a modular structure, the system can meet different usage requirements and can be used for various vehicle platforms.
Thermal management in a single system for the first time
Thermal management is crucial for the range of electric vehicles. In order to achieve a high level of efficiency, the Schaeffler thermal management system continuously regulates the temperature – particularly of the battery but also of the electric motor, and the power electronics – which is adapted to the ambient and operating conditions. The system also controls the temperature in the interior of the vehicle and simultaneously ensures the best possible vehicle range. Two electric water pumps, the central electronic unit for the pumps and valves, and a refrigeration circuit interface are all integrated in the central control unit for coolants and refrigerants. Compared with conventional, non-integrated systems, this reduces the required installation space by up to 60 percent and, with its hydraulically optimized design, lays the foundation for a high degree of overall system efficiency.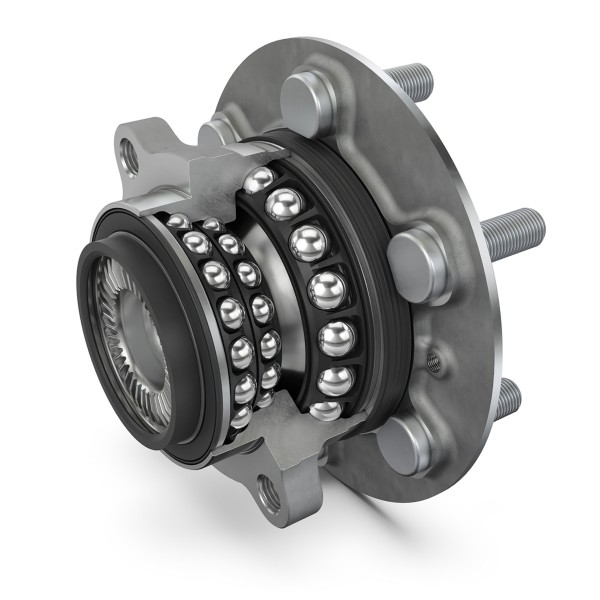 TriFinity Wheel Bearing: Three bearing rows for maximum modularity
Schaeffler's TriFinity product is a triple-row wheel bearing designed for use in electrified powertrains. TriFinity is no bigger than standard two-row ball bearings, but is able to transfer greater axle loads, while also offering a significantly longer service life and improved rigidity. Moreover, this innovative ball bearing design provides an alternative to preloaded tapered roller bearing units. Switching from tapered rollers to balls leads to significant improvements in frictional torque and rigidity, resulting in a 0.7 percent reduction in electricity consumption per vehicle in FTP75 test cycles. The combination of the TriFinity with Schaeffler's face spline technology allows downsizing solutions in the form of wheel bearing units with smaller diameters, and hence reduced bearing and seal friction, optimized bearing weight, and a smaller carbon footprint. For the same dimensions, the clearance-free face spline technology reduces bearing weight while enabling the component to transmit up to 50 percent more drive torque. It also makes the bearing easier to mount and reduces noise emissions in electric vehicles.
Transmission & Engine Systems
Smart OverRun System: more efficiency, less CO₂
One thing is certain: Every powertrain is only as good as its individual parts. This is particularly true of hybrid powertrains, which combine combustion engines and electric motors. One possible way of making them even more efficient is to apply the Smart OverRun System from Schaeffler. The electromechanical valve train system combines the switchable roller finger followers from the Schaeffler eRocker with the electromechanical valve control from the electric cam phaser and an additional engine. The interplay of these components leads to many advantages, such as an optimised start-stop system that is easier to use, a reduced workload for the catalytic converter and less drag torque.
This does not just mean increased comfort for the driver, but also leads primarily to increased efficiency and a measurable decrease in CO2 emissions. The Smart OverRun System also achieves these results in pure combustion engines. In addition to the Smart OverRun System, Schaeffler is currently making use of a range of technologies to optimise the combustion engine.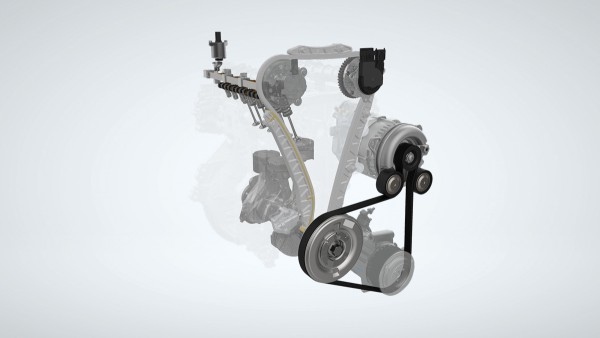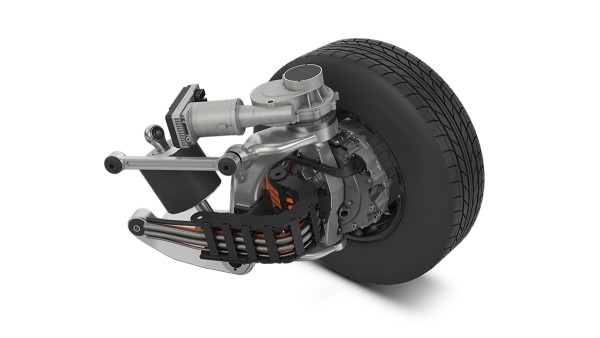 Intelligent Corner Module
Agile, autonomous, connected and electric – these are the requirements for mobility solutions for the city of the future. Our innovative Rolling Chassis – a scalable platform for new, driverless mobility solutions – makes this happen.
Equipped with four iCorner Modules and Intelligent Vehicle Dynamics Control, the Rolling Chassis impresses with a steering angle of up to 90 ° and thus maximum maneuverability. Steering, driving, braking and wheel suspension in the smallest possible installation space thus enabling entirely new vehicle architectures.
Join us on Day 1 at the Innovation Stage, where our E-Mobility expert Christoph Jung from Schaeffler Japan will share some insights about Tailored Electric Powertrain solutions!
Christoph Jung (born in 1986) studied electrical engineering at the University of Applied Science Karslruhe Germany (M.Sc), as well as the Vellore Institute of Technology in India (M.Tech). His key areas of study were sensor system technologies, control theory and software development.
During his studies, he spent one year working in predevelopment of Daimler AG in the field of real-time in-process control of laser beam welding. It is here, where his passion for the automotive industry, as well as for innovation in all aspects of the industry, was sparked.
In 2013, Mr. Jung started his career at Schaeffler as a development engineer in the field of sensor development for transmission systems. In the following years, he took over various special projects for Schaeffler Transmission Systems Division, that allowed him to grow his competencies beyond the development areas, such as localization projects as well as product and market strategy development.
In 2016, Christoph Jung took over the role of Business Development Manager for the newly formed Hybrid Systems unit and continued to develop this role into the globally responsible Manager for Business Development of E-Mobility with the formation of the Schaeffler E-Mobility Business Division in 2018.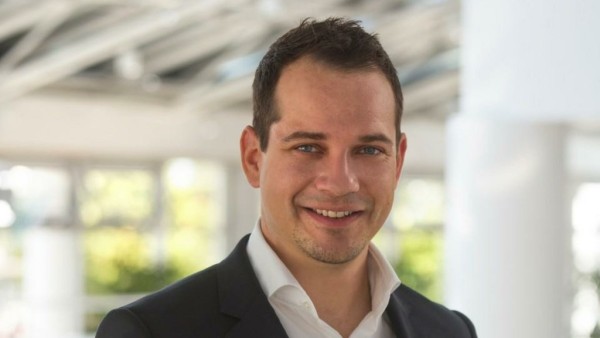 ---
We look forward to seeing you at our exhibition booth!
Follow us on Facebook page for the latest updates and news.
Share Page