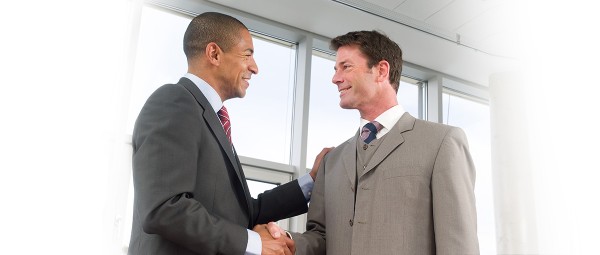 Suppliers and Sub-Suppliers
We are proud of our role as a systems and engineering partner and that we are constantly able to inspire our customers with new ideas and outstanding products. One guarantee of success are suppliers who share our views. We work together, continuously optimizing our products and modules, taking on board innovative ideas, testing our cost structure and thereby jointly securing our outstanding position on the market.
With our suppliers, we strive for top class performance on behalf of our customers
Our efforts are fuelled by our superb customer orientation and our aim to optimize both product quality and supply performance for our customers in the automotive industry. International purchasing within our company group takes into account the stringent demands our customers make of us. It is ultimately responsible for the excellent quality of our international relationships.
Partnership as a basis for a dynamic relationship with our suppliers
We select suppliers according to objective and sustainable criteria and continually evaluate supply performance on the basis of transparent criteria. The willingness of our partners to innovate means ongoing product optimization. This both secures and expands our competitiveness in terms of function, quality and price. We are a fair, high performing partner to our customers - we expect the same commitment from our partners in the procurement market around the world.
Purchasing organisation
The Schaeffler Group purchasing organization is characterized by product variety and a strikingly international procurement market. Numerous staff members are involved with the procurement of raw materials, semi-finished products and finished products for our production sites around the world. At the same time, we demand high standards of supply quality from our procurement partners.
Purchasing philosophy
The success of the Schaeffler Group largely depends on the performance of our suppliers. Our purchasing departments worldwide are constantly seeking new, high-performance suppliers who can make an efficient contribution to our top corporate objective - improving customer satisfaction.
Strong partners for our company are characterized by the following features:
Delivery reliability: High flexibility, reliability and problem-solving expertise are among the strengths of your company.
Cost responsibility: A key component of our cost calculation is based on the prices of our suppliers. We therefore expect transparent pricing.
Quality responsibility: You maintain a modern, efficient system of quality control. Your quality control philosophy is based on the principles of a "zero defect strategy" and continuous improvement in costs, deadlines and service. For certain sectors, certification according to ISO 9001, ISO TS 16949 or AS 9000 is a basic requirement for working with us.
Environmental protection: Complying with current laws and directives is a minimum requirement for our suppliers. Certification in accordance with ISO 14001 and/or EMAS is desirable and absolutely essential for defined sectors.
Cooperation: We expect responsible procurement market partners who support us creatively and innovatively to build on our technological leadership. You use tools such as value analysis, standardization, technical refinement etc. in this context.
Becoming a supplier
Do you want to become one of our suppliers?
Could you make a contribution with your products to make our company even better for our customers?
If yes, please apply for our pool of potential suppliers and partners:
If your company profile fits with our demands and requirements, Schaeffler will get in contact with you.
Note: Please make sure, that the data sheet form is filled out completely. Incomplete forms can't be considered.

Further steps towards a lasting partnership
To be registered at the online platform SupplyOn is mandatory for setting up a lasting partnership with us. Because the integration by electronically business processes of logistics, purchasing, quality and finance, creates transparency and accelerates the procedures. The registration on SupplyOn will enable you to fulfill the future-oriented requirements of automotive and industry branch.
To get more information about SupplyOn and the registration process, please take a look at our Supplier Information portal. Thank you for your interest in working with us!
Share Page